Feature update - January 2023
In our release this month, we are introducing the ability to edit reports. As part of our commitment to enhancing the consumer experience, client reports will also have a new appearance.
Report editability
Our new report editability function provides doctors with the efficiency of autogenerated content and the flexibility to tailor the interpretation to an individual's circumstances if required.
Read more on our knowledge base
New look client report
The client report summary has been updated to improve both the provider desktop and consumer mobile experience.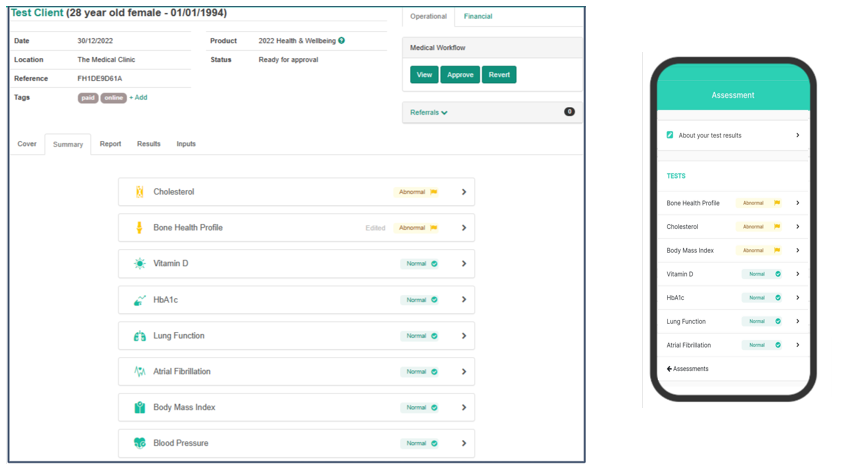 Improved signposting of notes
We apologise for omitting the context of improved signposting in our last update!
Additional help text has been added to provide clarity on clinical notes that are shared and not shared with a client.