Our Story in Medical Software And More
In 2008, Accident and Emergency Consultant, Dr Ann Shortt began educating the public about how heart attacks, strokes and other serious illnesses could be avoided through early intervention.

It was then she realised a new way of looking at preventive health care was required and in particular, an enhanced method of communicating results to patients.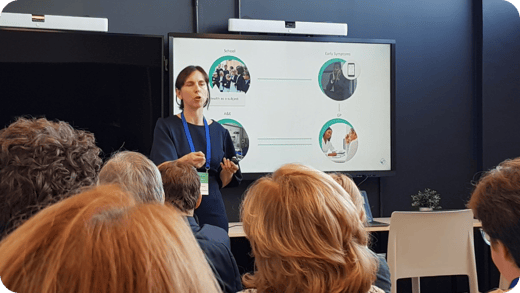 "Full Health was born from my frustration of treating people in the Accident & Emergency when it was too late. This frustration prompted me to tackle the root causes of preventable illnesses."
Dr. Ann Shortt, Founder Full Health Medical, MB BAO BCh MRCGP MRCSA&E FRCEM
Full Health Medical was founded by Dr. Shortt in November 2010. With fellow consultants, Ann spent the early years developing a framework for evidence-based medical reports which explain, in easily understandable language, what tests were performed and what the individual needs to do about it, with minimal clerical input from the health care professional at the point of care.
We did this by building algorithms which replicated not just our own workflows, but the thought process our doctors would go through when writing a feedback report for a patient. By spending time agreeing on what a doctor would say to a patient under every possible combination of inputs (answers to questions, physical measurements, lab results), we were able to automate patient feedback so that we could do a 'deeper dive' in medicals, far more quickly. These patient reports lie at the core of the company's offering.
Over the next 12 years, the company ran a successful medical assessments business. As the years went by we added software functionality to handle more and more of the workflows used in the provision of medical assessments - setting up programmes, inviting participants, appointment booking, integration with labs, payments, reporting dashboards and much more.
2022 - A transformation into a pure SaaS MedTech company
Full Health-As-A-Service.

After 12 years of experience running medicals for corporate clients, for several hundred thousand employees, we realised that the place we can add maximum value to the healthcare industry is by making our software platform available to other healthcare providers.

Our focus is creating software which allows customers to drastically reduce the cost of delivering medicals, whilst providing seamless connectivity from patient booking and payment, right through to the pathology lab integration and the doctor's dashboard.
Our strategy is to be the leading Software as a Service platform in the delivery of preventative care programmes and supporting efficient medical workflows.