Feature update - September 2022
In our latest production release, we have given our Client Profile page a brand-new layout and we are retiring our support for Internet Explorer.
Change to Client Profile Page
Our Client Profile Page has been given a brand-new layout, in preparation for new functionality that is currently under development. All the same Client information will now be displayed in separate tabs:
Profile information
Account login and profile access
Medicals and appointments
Access to Change log, HL7 messages, Attachments and Medicals over time.
Please see a screenshot of the new layout below.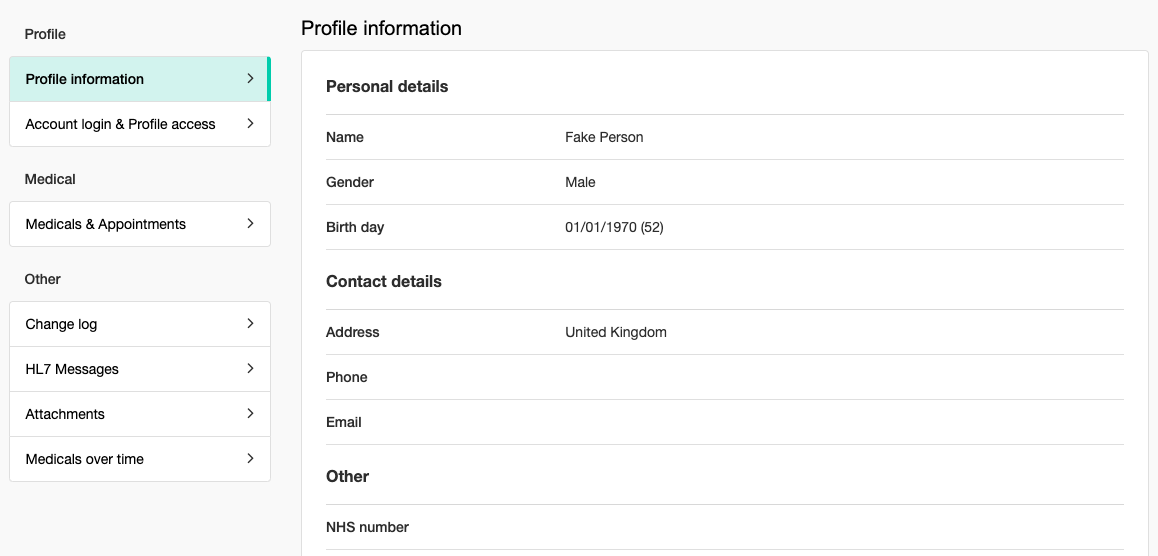 Retiring support for Internet Explorer
In June this year Microsoft ended its support of Internet Explorer. As a consequence, from Thursday October 13th, 2022, Internet Explorer will no longer be supported by Full Health Medical.
Supported browsers include Microsoft Edge, Google Chrome and Safari.
If you have any questions, please email support@fullhealthmedical.com