Feature update - December 2022
In this release, as part of our ongoing commitment to enhance the consumer experience, client accounts will have a new appearance.
New look client account
With growing numbers of consumers using a mobile device to access their Full Health Medical account, our priority is to improve the mobile experience.

The questionnaire design improvements aim to simplify completion and raise pre-assessment completion rates. This is part of a wider project with further improvements to the consumer mobile journey planned for upcoming releases.
We have also listed FAQs about the consumer app on our knowledge base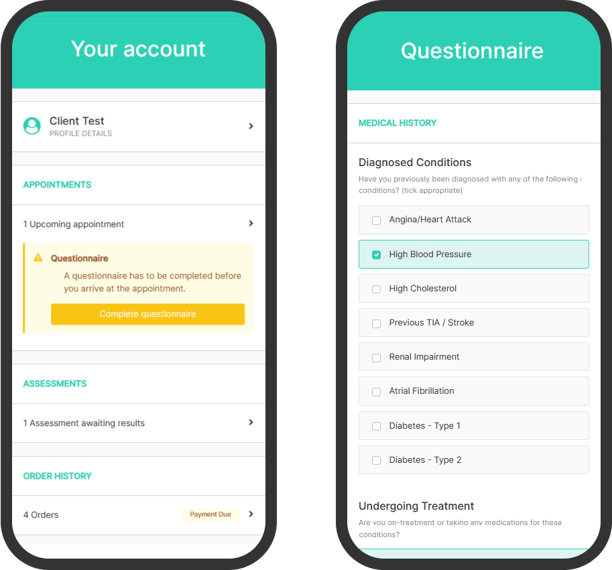 Enhancements to results tracker
On the provider side, we have added some improvements to the Results Tracker. All results that fall outside the normal range will now be highlighted.