Full Health makes #First25 list at United Nations Science Summit
Full Health were honoured to be announced as one of the #First25 top indigenous companies at the United Nations General Assembly Science Summit Digital Health Symposium held in New York in September 2022.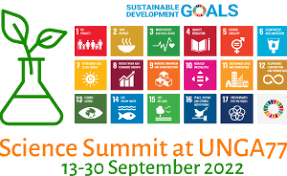 Full Health Medical was selected based on performance and helping Ireland and other countries Stay Left, Shift Left 10X
Stay Left, Shift Left 10X has the aim of providing highest quality of life to all at the highest possible cost avoidance.
How is Full Health helping Ireland and other countries Stay Left, Shift Left?
Leveraging this technology allows mass personalisation of medical assessments, which impacts lives in several ways:
Preventative medicine is enabled at large scale, keeping people off waiting lists in the first instance.

The delivery costs are a fraction of traditional approaches.

A single physician could dispatch several hundred medicals virtually in an afternoon.

Early detection of illness (a single Full Health programme in Ireland found 49 early cancers).
What is our 10X factor?
Better care & outcomes – The patient communication is of a very high quality (generated using consultant authored algorithms) and can be delivered at any scale. A huge effort has been put into the clear communication of patient feedback, which has been refined over many years. In a busy, resource tight environment, a GP simply cannot see this volume of patients and deliver this level of in-depth communication in a framework that the patient can understand, act on, and refer back to. 





Lower cost & higher value – By automating every part of the workflow (from appointment booking to results communication), vast efficiencies are achieved, dramatically reducing costs and enabling everyone, in particular the doctors, to far greater throughput.





Better quality of life – we have multiple examples of population data where quality of life has been improved – from Honda in the UK who built a case study showing how employee health improved year on year, to real life examples in Ireland where early detection of cancer impacted lives and saved HSE money.





Better patient and clinician experience – The patient has a clearly structured explanation of their medical data, so they can understand and act on it. The clinician also didn't have to spend time with people who didn't need clinical attention and can focus on the few urgent results. 





Easier access and affordability – Access is internet based, and physical exams can be deployed nationwide, at community level. We have focused on pharmacies, GP networks – a key consideration is that the doctor doesn't need to be physically present.